Pan-India celebrity salon, Sizzlin Scizzors, has announced its international expansion with outlets in South Africa and, later, in the United Arab Emirates. Having been in this business for more than a decade, the salon is already famous for being a favorite of celebrities across various industries. The salon is already known for being a prominent luxury destination that caters to a discerning clientele, including the who's who of Bollywood too.
Sizzlin Scizzors is an exclusive celebrity salon, which started its journey in Rajasthan. Its Founder, Vanish Chugh, is one of the 10 most powerful businessmen in Rajasthan and he has earned a name for himself in the field of niche & luxury brand management. Sizzlin Scizzors has been serving as a premier venue for movie promotions as well as celebrity press conferences. Ayan Chugh, Co-Founder of Sizzlin Scizzors, leads a team of highly experienced professionals who bridge all the gaps in providing their customers with high-class service and remarkable beauty products.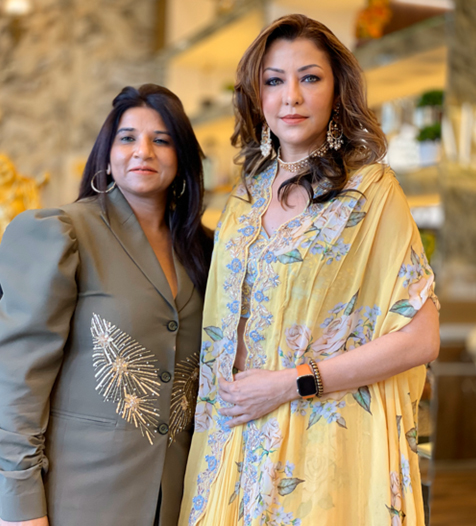 In fact, another Co-Founder of the salon, Deepali Chugh, is a renowned celebrity makeup artist in her own right. She has worked with a number of B-town celebrities so far and is known for her exceptional makeover skills. Deepali holds special expertise in the personal care and beauty business. She has also been awarded the Padmini Naari Gaurav Samman 2015 by the Humanity Society as well as the Beti Shrishti Ratna award by the All India Welfare Society. Deepali has also been associated with some of the prestigious makeup and hair brands of the world like the Vidal Sassoon Academy of Hair, London, Toni&Guy, Singapore, and Blanche Macdonald Centre, Canada.
Sizzlin Scizzors is the only Pan-India salon to have exclusive partnerships with the Shark Tank brands, which offer an unparalleled, exclusive service to their clientele. Now, with an expansion in the wings, the celebrity-favorite salon is hoping to repeat its winning streak in South Africa as well as the UAE too.