Gold Coast, (Australia): Film maker, environmentalist and author Luke Gracias is launching Dogboy v Catfish. His next step will be to take it to the big screen. His debut supernatural horror bestselling thriller, 'The Devil's Prayer', debuted in 2016. The sequel, an environmental masterclass on the challenges we face, 'No Shadow without Light', as Crossword Bookstores book of the month in April and May 2022, and is held in the prestigious Vatican libraries.
Gracias, an environmental specialist, works in the field of bio-fuels, decarbonisation and green energy. He is also the CEO of Instinct India which has been involved with bringing Bollywood film and TV projects such as 'Singh is Kinng' to be shot in Australia. The film went on to become the highest-grossing Bollywood film of 2008. Based on the tourism generated as a result of the film, Instinct India was nominated for the Premier's Export awards in that year.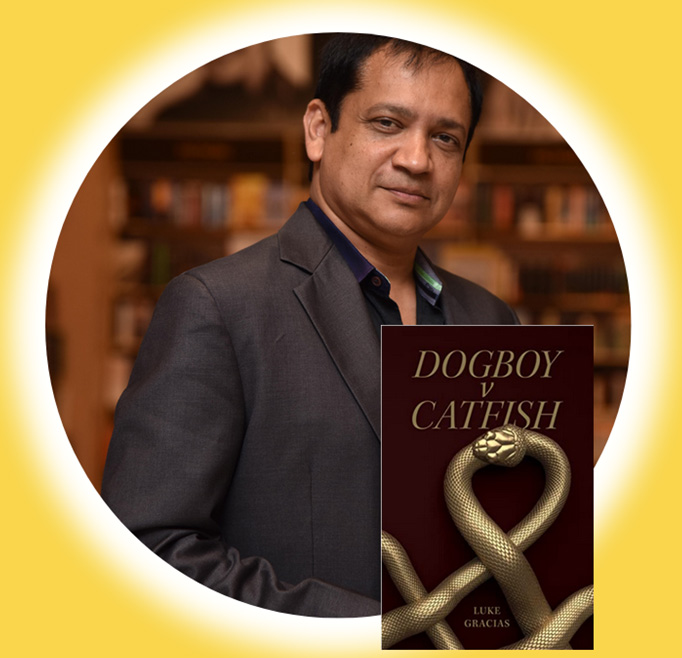 Set in Australia, "Dogboy v Catfish" is the story of Katherine Fisher aka 'Catfish' who on the day of her wedding to Lindsay 'Dogboy' Kramer (a successful businessman and dog whisperer), plans the date for her divorce. In precisely 18 months, Australian law would entitle her to half their combined assets and maintenance payments until her five-year-old daughter turns 18. Just as Catfish was about to take Dogboy to the cleaners, he goes missing.
The police investigation into Dogboy's disappearance leads them first to a possible suicide. Seven out of nine suicides in Australia are men. Another lead takes the police into the dark murky world of counterfeit designer goods; an industry which sells fakes worth more than the exports of Australia. Can Catfish get hold of Dogboy's assets before the police get hold of her?
In a world where perception becomes reality, 'Dogboy v Catfish" is a mystery thriller about an impending marriage separation where a missing man has more rights than a man who is alive.
Luke Gracias is on Instagram at Author Luke Gracias. 'Dogboy v Catfish' will be available as an ebook and paperback on Amazon from 20th May 2023.
Dogboy v Catfish ISBN 9798394087226
Publisher: Authors Upfront
Price INR: ebook Rs 200 | Print Rs. 600